Thin-film technology for pressure sensor
Technologies and capabilities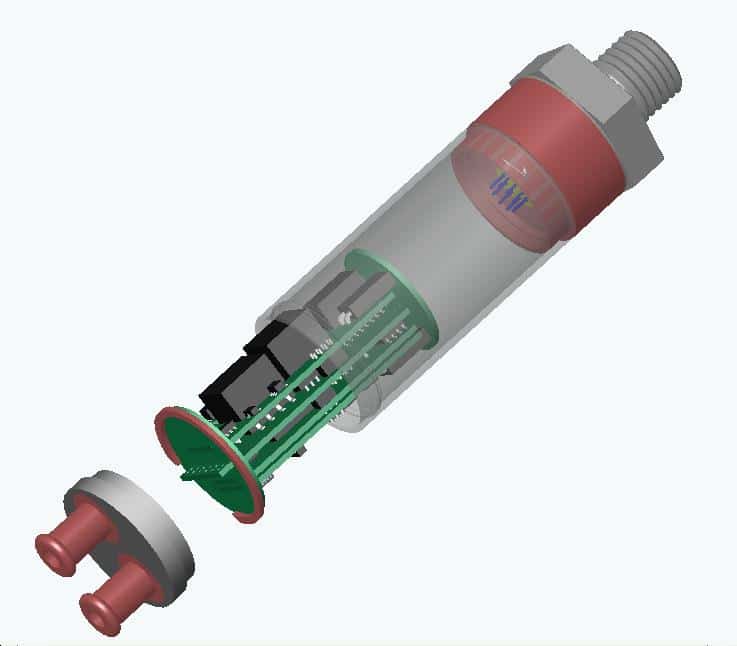 Our Engineering Department is responsible for designing all our sensors, from sensing elements to state of the art PCBs.
To meet our customers' high requirements, EFE decided very early on to develop its proprietary sensing technology for pressure transducers.
This technology, thin film, is manufactured mainly using a physical vapour deposit, and more precisely sputtering process on a metal diaphragm (stainless steel, titanium, inconel, hastelloy, etc.).
Thin film as used by EFE is the only technology which does not require any intermediary between the sensing element and the fluid to be measured as with an oil separator for silicon based sensors or O-rings for ceramic technology.
These intermediaries are a weak point regarding the reliability and performances requested in customer's applications.
With our thin-film pressure sensor technology, the diaphragm is welded on to the pressure port and our wetted parts are fully metallic (stainless steel, titanium, inconel, hastelloy, etc.). We thus obtain, depending on the metal used, an all stainless steel technology or an all inconel technology for instance.
Moreover there is no risk of customer's process pollution in case of burst pressure as our metallic thin film sensing module does not include any fluid.
Being a high radiation resistant sensing technology, EFE's thin film has been qualified with Gamma radiation up to 1 million Gy and in magnetic field up to 650mT.